Stella Case No. 098, Originally Published: 30 November 2005
Scott Bolton had bad luck in cellmates. Accused of stealing several all-terrain vehicles, Bolton was awaiting trial at the Luzerne County Correctional Facility in Pennsylvania in October 2003. His cellmate, Hugo Selenski, was awaiting trial on homicide charges — the sort of charge any inmate would want to escape from.
And Selenski did just that, climbing down a rope fashioned of sheets tied together. Selenski, Bolton claims, beat him to near unconsciousness in order to stuff his body through the cell block window. That, Bolton says, caused him to fall 40-50 feet to the ground, leaving him comatose for several weeks, confined to a wheelchair for life, and with damage to his brain, spinal cord, nerves and internal organs.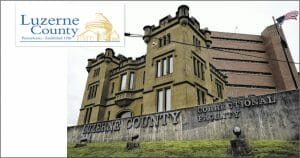 Bolton was found and rushed to the hospital by air ambulance, and he survived. Selenski escaped, but turned himself in three days later.
Bolton filed suit over the escape attempt in U.S. District Court — for "civil rights" violations. His suit names Selenski as the primary defendant, but murder suspects aren't exactly typically flush with cash. So the suit also names Warden Gene Fischi and Deputy Warden Rowland Roberts, eight guards, two County Prison Board members, and three County Commissioners.
"You've got to be kidding me," says Warden Fischi. "I guess it's like the old saying: If someone robs your house and slips on a roller skate going out, they're going to sue you."
Fischi paints a very different portrait of what happened. He says Bolton was a willing participant in the escape, and was climbing down the makeshift rope when he lost his grip and fell. And why did he lose his grip? Apparently Bolton wasn't moving fast enough for his co-conspirator, so Selenski pushed him, another inmate says. (Tip: always let the alleged murderer go first!)
The county commissioners are particularly perplexed at being named in the suit, which Bolton filed without the aid of an attorney.
"It's very hard to be responsible for something that occurred three months before we took office," says Commissioner Todd Vonderheid. "Somebody is incarcerated because they broke the law, then agrees to be a party to an escape, then is dumb enough to act as a human mattress for [Selenski], and they're not responsible for their actions? It's repulsive. Is no one responsible for themselves in this society?" Call it escapism from reality.
The amusing part of the whole case is the basis for Bolton's lawsuit: he says his injuries are due to the prison guards' failure to patrol the cell block, and therefore to discover that the window to the cell Bolton and Selenski shared had been pried open, and only that allowed Selenski to "viciously assault" him to "near unconsciousness" and then push him from their cell window, as if anyone trying to escape a murder rap would take the time to do that on his way out.
And, of course, those would be the same "failures" the escapees had relied on to escape in the first place. So he counts on these guards not to do their jobs to the letter, then blames them when they behave as he expected and things turn sour.
His suit seeks a minimum of $1,000 for attorney fees (even though he doesn't have an attorney), plus payment of all past and future medical bills, plus $10,000 in compensatory damages, plus $25,000 in punitive damages, all court costs, plus "any and all other relief" that the jury sees "fit, necessary or required."
Commissioner Vonderheid has something to say about Bolton not using an attorney for his suit: "Maybe if he hired a lawyer he would know who to sue." Maybe, but it's not likely Bolton wants to sue the person who is actually responsible for the injuries he sustained during his commission of a crime: himself.
Bolton, who has now been moved to a state prison, has since initiated a second lawsuit against the Luzerne County Correctional Facility in Luzerne County Court of Common Pleas, the details of which are sketchy. It's also not clear whether he was charged in connection with the botched escape. If not, perhaps we can expect yet another lawsuit for that failure. As an inmate, he has all the time in the world to create problems for other people; just because he's in prison — or a wheelchair — doesn't mean he can't continue to find victims to taunt.
Sources
"Man Hurt in Escape Sues Selenski", Wilkes-Barre Times Leader, 29 September 2005.
Lawsuit Filing, Scott Allen Bolton v. Hugo Selensky, et al., U.S. District Court for the Middle District of Pennsylvania (3:CV 05-1947), 27 September 2005.
Case Status
U.S. District Magistrate Judge Malachy E. Mannion threw the case out, reasoning with a refreshing modicum of common sense: Bolton had pleaded guilty to the escape charges — and thus any injuries he sustained in the voluntary commission of a crime is his own fault. Not to mention it necessarily contradicts his statements of innocence at the time.
It is sad that Bolton was left paralyzed from the waist down, but that's hardly the fault of the Luzerne County Correctional Facility, its warden and deputy warden, its guards, the county prison board, and the county commissioners, all of whom were named in his lawsuit in addition to his cellmate, who he said had physically forced him out the window to cause his injuries.
In the meantime, Bolton graduated from a county jail inmate awaiting trial to 8.5-17.5 years in the State Correctional Institution in Coal Township — his sentence after pleading guilty to several counts of burglary …plus the escape charge from Luzerne County Correctional.
Source: "Lawsuit over Prison Escape Thrown Out", Wilkes-Barre Times Leader, 4 September 2007.
(Ooh… did they have to say "thrown out"?!)
My 2022 Thoughts on the Case
In 2006, during his sentencing hearing, Luzerne County Court of Common Pleas Judge Peter Paul Olszewski Jr. asked Bolton what his "intention" was in trying to escape. "Go down the sheets, up over the wall and over a barbed-wire fence and disappear?" Bolton replied. Yep, he sure thought that through carefully. Amusingly, Olszewski threw out the escape charge against Selenski because he was not brought to trial in time.
With all of those terrific results, why am I not surprised that in 2008 Bolton decided to sue again, also without the aid of a lawyer, this time naming not the state prison where he was moved, but the Luzerne County Correctional Facility again (plus, again, the warden and county officials), because he was "mistreated" by jailers after he was injured, citing two instances of claimed injury when jailers helped him in the shower. He wanted $350,000.
In 2011 the county settled for $5,000, without admitting to any wrongdoing, "to avoid a prolonged litigation battle." Just because Bolton was responsible for his own injury doesn't prove he was not in the right in this case, but how does the county prove whatever injury Bolton is pointing to was caused by the original fall, and not in the shower, especially when several years have passed? That Bolton took $5,000 to go away may be an indication in judgments by the Court of Public Opinion, but that doesn't  necessarily work in a court of law.
Sources
"Inmate Paralyzed in Escape Attempt Sues over Care", Associated Press, 14 April 2008.
"No Joke: Frivolous Suits by Prisoners Costly", Wilkes-Barre Times Leader, 9 Oct 2011.
Letters
This week [in 2005], TSA saw a huge influx of new subscribers from the U.K., which also has a significant frivolous lawsuit problem, after musician Rick Wakeman (best known as the keyboardist from the rock group "YES") talked about the True Stella Awards on British TV.
The TSA web site was flooded with traffic almost immediately, demonstrating the entire point of this newsletter and my book: we need real cases to provoke public discussion, and the public is concerned over this issue.
TSA uses an entertaining style to illustrate a serious and growing issue, since who wants to read boring legalese?
Letters from Last Week's case about the school district suing a taxpayer for additional tuition sparked the ire of many readers. Here are some samples:
Annie in Texas: "I truly wonder what the District of Education is trying to teach here. Do the right thing and you get screwed anyway? School District attorneys are blind, deaf and have no working conscience? It takes six years for the District to notice an iffy student address? Any competent person with an elementary school math education could add up the taxes paid and apply the same to 'out of district' fees. I would bet that the salary of the attorney for the District and the amount they paid him to create and file this lawsuit far outweighs the recompense they are asking. This suit makes me sick. It's hard enough for parents to keep children enthusiastic and interested in education without driving such a stupid wedge between the parents and the school."
Paul in Texas: "What is not mentioned here is the total amount of taxes that this family has paid over the years to the school districts — yes you include both because you are paying for public education regardless of where it is or if you use it! I'd like to know that amount because I would have used that amount to offset the schools suit. It could possibly be that they have actually paid MORE taxes than the tuition and should sue for a refund with interest of the balance amount over the tuition."
I'd like to know the amount too, but my sources didn't go into that detail. I presume that their taxes were split up a bit between the two counties, and the total paid to the district that's suing is nowhere near the amount the district is suing for, but I don't know that for a fact.
Martin in Virginia: "As an education lawyer, I have sued folks for sending their kids to school divisions they didn't attend. They often have a story. I wonder if the family in 'An Educational Experience' kept any documentation of their instructions from the State Department of Education. If so, then they should be able to get some relief, if not from the court system then from a private bill introduced by their state legislator. Otherwise (call me cynical), I doubt their story. The Ohio legislature may want to look to Virginia law about houses that straddle school district boundaries. Our law tells you what to do if the house is on the line, and what to do if the house is on one side of the line but the property it sits on straddles the line. It avoids disputes such as the one in Ohio."
Yes, one would think that such situations have plenty of precedent to guide what happens. The issue here, though, is that the Ohio Department of Education advised the family what to do — and then reversed themselves after it was too late. My sources didn't say whether the DoE's first opinion was in writing. I sure hope so.
Jo Ellen in Florida: "When I subcontracted with the state of Florida I saved every job related piece of written communication I received from any governmental entity. This proved helpful on more than one occasion. I would imagine that James and Linda Huegel understand exactly why it is important to get statements in writing. Who would have thought that a school district would pull a stunt like this? Gee, my memory is fading with age, but didn't we have a tea party in Boston in the late 1700s for taxation that was less revolting than this!? The Huegels did everything right, and more, and STILL the school system found a way to try to extort more money from them. Someone once told me that the government is only a reflection of the people it serves. It makes you wonder if this is true, because now the government seems to be hell bent on jumping upon the Stella-award lawsuits bandwagon, too."
Sadly, I shortly after learned the case was worse than I thought.
The school district discovered the "error" in 1999, and made a deal with the Huegels. As summarized by the appeals court in 2003:
"In 1999, the [Forest Hills School] Board discovered that the Huegels' property was located predominantly in the West Clermont School District. Concluding that the Huegel children should have been enrolled in that school district and not in the Forest Hills School District, the Board subsequently informed the Huegels that their children would no longer be allowed to attend school in the Forest Hills School District. Following a meeting, the parties entered into a written agreement in August 1999. Pursuant to the agreement, the Board allowed the Huegel children to enroll in the Forest Hills School District for the 1999-2000 school year. In return, the Huegels agreed to file a petition to transfer their property to the Forest Hills School District. The Huegels also agreed to pay $8,104.02 in tuition for their children for the 1999-2000 school year. The agreement provided that '[i]f the transfer of the Huegel's real estate into the Forest Hills Local School District is approved, the tuition paid by Huegel to the Board will be returned to him. If the transfer of the property into the Forest Hills Local School District is not approved, then in that event the tuition will be retained by the Board and [their children] James and Jessica will no longer be permitted to be enrolled in the Forest Hills Local School District."
The transfer was approved. A deal's a deal, right? So the problem was …? The Forest Hills district wanted tuition for the time before that, even though the Hugels had already paid in the form of taxes.
In other words, they were using the law to screw over a taxpayer who had already paid them and the neighboring district. That, ladies and gentlemen of the Court of Public Opinion, is so slimy that I can't even help but to feel utter contempt for them.
The Board went so far as to say the couple "fraudulently" enrolled(!!) their children in the district …that they were paying taxes to.
Got that? Fraud!
And they were using taxpayer money to pay the lawyers to fight the family.
(Source: Court of Appeals ruling, 30 June 2003).
-v-
A letter last week from Mike in Maryland noted, "The reason is one of the things that makes our court system great and highly admired throughout the world…."
Some of our International readers took issue with his premise.
Alan in the U.K.: "Actually out here in the 'rest of the world' we regularly hear quotes from Americans saying things like that about themselves and their country. If that comment really is representative of the views of ordinary Americans, then the 'rest of the world' doesn't admire the American system nearly as much as America itself does. Narcissism is not an admirable trait and just possibly the accompanying lack of humility, self criticism and a sense of proportion goes some way to explain why many of the cases reported in TSA happen in the first place."
Jonas in Sweden: "The funniest thing in [the issue] is Mike from Maryland. I got a long laugh out of that one."
Also last week was a letter from Bill in Pennsylvania, who lambasted a lawyer's action.
He concluded, "This country desperately needs changes in tort law right now. Fines and expenses should be levied on anyone that brings suit and loses. The defendant should be paid FIRST before the plaintiff's lawyer gets a penny if the plaintiff loses. Eliminate contingency fees. Force the attorneys to charge their clients whatever the result or do the work pro bono."
As I expected, there was some argument with Bill's proposals. I've chosen one letter to represent them.
Laura in Maryland: "Yes, the contingency fee system is often abused; but it is also often the only way people with a genuine need for legal help can get the representation they need. My sister, who in spite of being repeatedly laid off from any job she could find because of her Parkinson's disease, was rejected not once, not twice, but three times by Social Security when applying for disability benefits, and had zero income and zero benefits for over two years as a result. It took an attorney, working under a contingency fee system, to get her case heard by a judge — who awarded her the benefits on the spot, thank heaven. The attorney well earned the contingency fee; none of us could have afforded for her to have legal representation otherwise. She just wasn't getting anywhere dealing with Social Security on her own, and I live on the other side of the country so would not have been able to help her easily."
- - -
Email Subscriptions
No new cases are being published, so please don't try to submit cases.
My Flagship Email Publication This is True continues to come out with new stories every week. It's "Thought-Provoking Entertainment" like Stella, but uses weird-but-true news items as its vehicle for social commentary. It is the oldest entertainment newsletter online — weekly since 1994. Click here for a This is True subscribe form.